I have an enormous amount of respect for Giants GM Jerry Reese and once again he put together a very deep draft class.
As much as I like Reese though, I can't help but wonder what he was thinking taking Jason Pierre-Paul over Derrick Morgan. I think he clearly identified the right position to address in the 1st round based on their needs and the talent available, but Pierre-Paul just isn't as good as Morgan. He may have more upside, but that's a huge risk to take with the 15th pick.
I love the selection of Linval Joseph in the 2nd round. One of the more underrated issues with the Giants defense last season was their interior defensive line. Joseph has the size to be an elite space-eater an should improve their run defense immediately. Don't be shocked if he wins a starting job as a rookie.
I also love the selection of Chad Jones in the 3rd round. He doesn't fill a need, but he was arguably the best available player. He can play both safety positions and contribute on special teams. I like Kenny Phillips, but don't be surprised if Jones beats him out for the starting strong safety job by 2011.
The biggest criticism I have of the Giants draft is that they didn't address their need for a linebacker until the 4th round. Even if Phillip Dillard is able to beat out Jonathan Goff and Gerris Wilkinson for the starting job at middle linebacker, he'll only be a minor upgrade.
Mitch Petrus is a perfect fit in New York and could be a steal in the 5th round. He'll play a backup role early in his career but could step into the starting lineup someday. He adds some much needed depth and will be a valuable asset immediately.
Adrian Tracy is a developmental prospect who will be making the transition to linebacker from defensive end. He likely won't play much early on, but he was well worth taking a risk on in the 6th round.
I'm not crazy about ever drafting punters, but the Giants had an unexpected need to fill when Jeff Feagles told them a week before the draft that he was learning towards retirement. Matt Dodge was the highest rated punter on my draft board and will be given the opportunity to compete for the starting job.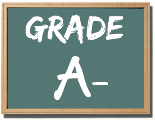 Overall this was a typical Jerry Reese draft with the exception of his 1st-round pick. I think they landed a number of players who can contribute immediately and fill some holes. The only things holding them back from a higher grade is the fact that they took a big risk on a developmental prospect in the 1st round (Pierre-Paul) and failed to fill their most glaring weakness (middle linebacker). The selection of Pierre-Paul was out of character, and I wonder if they'll eventually regret the move.