Well, I can say this much about Josh McDaniels: he's not afraid to take some risks.
And he didn't waste any time shaking things up in this year's draft. The selection of Demaryius Thomas is a questionable one, but it shouldn't come as any surprise. While Dez Bryant was clearly the most talented receiver in this year's draft,
I don't blame McDaniels for staying away. He just dumped one diva receiver and the last thing he wants is to replace him with another. Thomas doesn't come with the same baggage, but he also won't have as much of an immediate impact.
Receivers typically take two full seasons to develop before blossoming in their third year. However, it could take Thomas longer considering he played in an option offense in college. The number of routes he ran at Georgia Tech wasn't anything compared to what he'll be asked to do in Denver. Only time will tell how quickly he can pick up the new playbook and techniques at the NFL level.
If Thomas of Bryant wasn't enough of a shocker, McDaniels trumped it by taking Tim Tebow over Jimmy Clausen. I, and plenty of others, have said it a thousand times this offseason: Tim Tebow does not have the talents of a 1st-round quarterback. If his name weren't Tebow and he didn't have a cult following no one would even consider him in the 1st round. He has so much to learn about the NFL game and simply doesn't have the raw talent to make a smooth transition. Just look how long its taken Alex Smith to adjust to the NFL after playing in Urban Meyer's offense. And Smith is significantly more talented than Tebow. This move will either make or break McDaniels' career as a head coach in the NFL.
They also reached for Zane Beadles in the 2nd round. I like Beadles because he can play all five positions on the offensive line, but I'm not sure he's capable of being a starter at any of them. He'll likely wind up playing guard or right tackle in Denver.
J.D. Walton was a great 3rd-round pick. He'll certainly be given the chance to win the starting job at center, and may even enter camp as the favorite.
I love the selection of Eric Decker. There's no denying that Demaryius Thomas has more talent, but Decker is more NFL ready. He remind me of Anquan Boldin. He's not the faster player on the field, but he runs crisp routes and has reliable hands. He'll be a steal for the Broncos.
Perrish Cox was also a steal in the 5th round. They needed to add some depth to their secondary and were lucky that a player like Cox fell that far. He'll be the 3rd or 4th option at cornerback as a rookie, but could work his way into a starting role down the road.
Eric Olsen was a confusing pick. They had already spent two early picks on players projected to be interior offensive linemen. Depth was an issue, but adding three new players is excessive. One of the three – likely Olsen – will struggle to break camp on the roster.
I like the selection of Syd'Quan Thompson in the 7th round. His stock fell when he ran slower than expected this offseason. He's undersized and isn't the fastest player on the field, but he plays physical for his size and should be able to contribute on special teams.
Jammie Kirlew will likely move to outside linebacker where he'll struggle to make the roster. He has some upside, but the Broncos just have too many outside linebackers. He'll have to make a strong impression in training camp to make the squad, much less earn any playing time.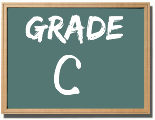 No matter what happens to Tebow, this was poor draft for the Broncos. They hitched their wagon to a developmental quarterback prospect and did so with a 1st-round pick. No matter what happens, that's a poor decision. He won't make a significant impact in the NFL until, at the earliest, three years down the road. You simply can't invest a 1st-round pick in that type of player. They landed a few other decent prospects, but simply took too many risks.