Considering what they had to work with, the Bears did just fine for themselves on draft day.
I like the selection of Major Wright. I had Reshad Jones and Chad Jones as the highest rated available safeties, but Wright was just behind and he's still a great fit. He has an excellent chance to win the starting free safety job over Al Afalava.
Corey Wootton is an absolute steal in the 4th round. I thought he was a better fit for a 3-4 team, but he should still be a great addition to the Bears defense. Don't expect a lot of sacks from him, but he can be a valuable asset in run defense. I'm not sure that he'll develop into a starter, but he's a great guy to have in the rotation.
Joshua Moore has limited upside, but he's a decent 5th-round pick. The Bears really needed to add depth in their secondary and Moore can get the job done as a third or fourth option at cornerback.
Dan LeFevour fell further than expected on draft day. While his fall wasn't nearly as publicized as Jimmy Clausen's, I think it was for the same reasons. There are concerns about his attitude and work ethic. He rubbed a lot of people the wrong way by declining to throw at the combine, despite being in perfect health. There were a lot of whispers about him not being the best team leader at Central Michigan, and those concerns certainly could have contributed to his fall. That said, he's certainly worth a 6th-round pick. He comes to Chicago with zero expectations and can learn behind Jay Cutler.
I really like J'Marcus Webb in the 7th round. He's extremely raw, but he has elite size and strength (6'8′, 328 lbs). He reminds me of a taller version former Bear Qasim Mitchell. In team, he could develop into a steal.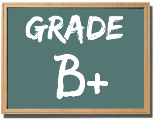 When you consider that the Bears didn't pick until the 3rd round, this was a very impressive draft. But there was one glaring omission: wide receiver. Mike Martz has taken every opportunity to talk up their current group, but I'm not buying it. Damian Williams, Brandon LaFell, Jordan Shipley and Eric Decker were all on the board when the Bears were finally on the clock at No. 75. Any of those four would have been a great pick. Even in the later rounds, a guy like Carlton Mitchell would have been a nice addition. It was still a very solid draft, but failing to add a receiver was definitely an oversight.