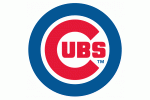 The Cubs now have one hell of a receiving corps.
As first reported by Tony Pauline of DraftInsider.net, Villanova wide receiver Matt Szczur (pronounced see-zur) has decided to pass up the opportunity to play in the NFL and has signed with the Chicago Cubs – joining former Notre Dame standout Jeff Samardzija. The deal is reportedly worth $1.5M.
Personally, I'm disappointed because Szczur was a fun player to watch and I was very high on him entering this year's draft process. He still needed to prove himself at the combine, but in my initial rankings I had Szczur as the 10th overall receiver.
Wes Welker comparisons get tossed around too often, but Szczur legitimately had the potential to become that type of player, and perhaps better. He isn't quite as fast as Welker, but is slightly taller and has a better overall build.
What I loved most about Szczur was how he ran after the catch. With the ball in his hands he turned into a running back, similar to a bigger version of Percy Harvin.
Concerns about his level of competition almost certainly would have limited his draft ceiling to the 2nd round, with the 3rd or 4th round being a more likely destination, but he definitely had the attention of NFL scouts and would have been one of the more intriguing prospects in this year's draft.
In the end, though, the decision may have been about money more than anything else. The Cubs $1.5M offer was likely far more than he would have seen as a rookie in the NFL, and he has the potential to earn that over a much longer career in baseball.
I wish him nothing but the best in the majors, but am definitely disappointed to see him pull his name from the draft.