This was a very solid but unspectacular draft for the Falcons.
I like the selection of Sean Weatherspoon a lot. He fills a need and should start immediately at strong-side linebacker. He's a perfect fit in Atlanta and should enter the season as an early candidate for defensive rookie of the year.
Personally, I think Corey Peters is overrated. But I know many people felt differently, so I can't criticize the selection too much. However, I really don't see defensive tackle as a need for the Falcons. 2009 1st-round pick Peria Jerry is back and healthy and Jonathan Babineaux has developed into one of the more underrated interior linemen in the league.
I like the selections of Mike Johnson and Joe Hawley. Their interior offensive line was a weakness in 2010 and both players should be given an opportunity to win a starting job. Even if they don't win a job, they'll still provide some much needed depth at the position.
Dominique Franks fell much further than I expected. Although the Falcons signed Dunta Robinson, cornerback was still a need and Franks will have an opportunity to win some immediate playing time. He's a long shot for the starting job, but don't count him out.
I really like Kerry Meier. He's a possession receiver with reliable hands and was tremendously productive at Kansas this past season. He's still learning the position after switching over from quarterback and he has the potential to be a steal.
Shann Schillinger is a developmental prospect. He'll probably compete with Matt Giordano for the backup job at free safety.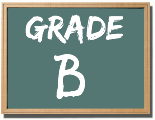 I like the Falcons draft, but they only got one immediate impact player. Additionally, their mid and late round picks were primarily spent on players with limited upside. Most of their picks can fill backup roles, but few have the potential to develop into future starters. This wasn't a poor draft, but they definitely could have done more with the picks they had.