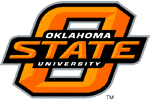 Oklahoma State Cowboys quarterback Brandon Weeden is coming off a record-setting season which put him in the Heisman conversation and elevated his NFL draft stock to surprising heights.
But there's one problem. He's 28 years old.
In a younger man's body, Weeden's talents may have earned him a late 1st-round grade from some scouts, but draft prospects – especially quarterbacks – are graded as much on their current ability, as their potential to improve. And just how much room for improvement is left in a 28 year old?
Where Weeden should be drafted will be an interesting debate to follow in the upcoming months. In 2011, 19 different quarterbacks younger than Weeden started at least five games in the NFL, many of whom could be acquired at a relatively cheap price this offseason. Alex Smith (unrestricted free agent) may be the most highly sought after, but will likely re-sign with San Francisco. Others, such as T.J. Yates, John Skelton or perhaps even Mark Sanchez could be available on the trade market.
And this list doesn't even include others such as Chad Henne and Matt Flynn, both unrestricted free agents, who could be given an opportunity as starters elsewhere in 2012.
So who would you rather have, an unproven Brandon Weeden or a player roughly the same age who is, to some extent, a proven commodity?
While some teams may prefer Weeden, unfortunately he has little value to anyone not interested in his services as a starter. As a 28-year-old rookie, his value as a developmental prospect is limited. If you don't envision him helping your team within the next three years, why spend a pick on Weeden, when you could spend a similar pick on a prospect with more long-term upside such as Brock Osweiler or B.J. Coleman?
[polldaddy poll=5864121]
About the author