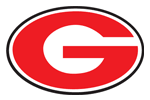 Georgia Bulldogs tight end Orson Charles is reportedly entering the draft, according to Tony Pauline of DraftInsider.net. Charles is currently my 4th-ranked tight end, and looks like late 2nd or 3rd-round prospect.
If does go pro, it's a curious decision. Georgia is playing well, led by redshirt sophomore quarterback Aaron Murray, and will likely be a top-10 team entering 2012 and a darkhorse National Championship contender. With a strong senior year Charles would have the potential to climb into the 1st round.
If he enters this year's class, I think Charles blends in with a number solid but unspectacular tight ends. You could make a convincing argument for five or six different players being the top draft-eligible player at the position.
About the author