The Washington Redskins took a new approach to the draft this year (by actually participating) and, at least on paper, it seems to have yielded much improved results over their previous strategy.
Ryan Kerrigan wasn't the splash most 'Skins fans were probably hoping for, but they took the safe approach by trading down and still landed a quality player. Kerrigan gives them a significant upgrade at outside linebacker, and will team with Brian Orakpo to give them a solid edge rusher on both sides.
Jarvis Jenkins was a definite reach, but he fills a glaring hole on the defensive line. He has the size and strength to play nose tackle and will be given an opportunity to win the starting job as a rookie.
I'm not high on Leonard Hankerson, but he's a decent risk in the 3rd round. The potential is obviously there, but he's terribly inconsistent. My concern is that in Washington he'll be asked to do too much, too soon given their lack of depth at the position. If he crumbles under pressure early, it could slow his growth.
Roy Helu was a reach, but he fits the Mike Shanahan mold. Given Shanahan's history, I certainly would't rule out the possibility that he makes an immediate impact. He'll be in the competition for a starting role.
Dejon Gomes was a significant reach. He was a JUCO transfer who was a backup corner/safety for much of his two years at Nebraska. He's nothing more than a deep backup and special teams contributor.
Niles Paul was the third consecutive Cornhusker chosen by the Skins, and probably the best of the group. He wasn't a great fit for Nebraska's offense and could be the type of player who really takes off in an NFL system.
Evan Royster is a similar player to Roy Helu, and also fits the Mike Shanahan running back mold. Again, even though I'm not high on him, I can't rule out the possibility that Shanahan maximizes his potential and turns Royster into a quality starter.
I love the selection of Aldrick Robinson. He's an underrated playmaker who could prove to be the best receiver from this draft class for the Redskins.
Brandyn Thompson is nothing more than a backup who should provide depth at both corner and safety – if he makes the final roster cut.
Maurice Hurt adds much needed depth at guard and could potentially compete for a starting job unless others are added via free agency.
Markus White had great value in the 7th round. He'll be converted to linebacker and should be able to win a backup job behind Kerrigan and Orakpo.
Chris Neild was well worth a 7th round pick and could win a job as a backup nose tackle. Don't be shocked if the Redskins open the season with two rookie nose tackles – Neild and Jenkins.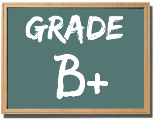 This was a rare deep rookie class for the Redskins who typically trade away picks rather than stockpile them. I love the strategy, as they really needed to overhaul the roster. They may not have landed any superstars, but they probably found three to five long-term starters, some of whom will make an immediate impact.
About the author