I gave the Seattle Seahawks an A for their 2010 draft class, and 12 months later I still think it was one of the best from that year. Their 2011 class, however, is all kinds of awful. Nearly every pick was a reach and they failed to address some key areas of concern.
A case could be made that James Carpenter was the biggest reach of the entire draft – a sentiment which his former coach, Nick Saban, seemed to agree with on draft night. He can step in and play right tackle or guard for the Seahawks, but his upside is limited. He isn't much of an athlete and rarely dominates his assignments. I expect him to be a serviceable starter, but nothing close to the talent you expect to get from the 1st round. To make matters worse, Gabe Carimi, who plays with the mean streak Carpenter lacks and has elite potential as a run blocking right tackle, was still on the board.
In the 3rd round the 'Hawks landed John Moffitt, who I actually like a lot (and had rated higher than Carpenter). He's a fundamentally sound interior lineman who should start at right guard immediately.
K.J. Wright had decent value in the 4th round and adds much needed depth at linebacker. His upside is limited, but he should be a serviceable backup.
Kris Durham was another huge reach. I didn't have him ranked among my top 50 receivers, yet the Seahawks somehow felt he was among the top 107 players in the entire draft. He's tall and certainly looks the part, but he had just 64 career receptions at Georgia. He has some upside, but you don't draft longshot developmental prospects in the 4th round.
Richard Sherman is an interesting prospect. He's a 6'3″ cornerback, who could excel in certain matchups. However, due to his size it's likely that he'll eventually be moved to safety. He isn't a future starter, but depth was needed in the secondary.
Like Sherman, Mark LeGree and Byron Maxwell were selected simply to replenish the depth in Seattle's secondary. There's not much to get excited about with either player, but they'll both contribute on special teams and should be able to earn roster spots as a result.
Lazarius "Pep" Levingston primarily played defensive end at LSU but will likely shift inside to tackle in Seattle's 4-3 scheme. They needed to add depth at the position due to Brandon Mebane's uncertain future with the team, but I'm surprised they waited until the 7th round. Perhaps this is an indication that a deal has quietly been worked out with Mebane and he'll re-sign once the lockout is lifted.
And with their last pick, Pete Carroll predictably grabbed a former USC Trojan. Malcolm Smith was highly recruited out of high school but failed to live up to expectations. Perhaps Carroll can get the most out of him in the NFL.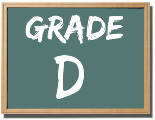 Looking at this draft as a whole, it's tough to see how the Seahawks got any better. Carpenter isn't an upgrade over Sean Locklear at right tackle and Moffitt, if he even starts, is only a minor upgrade over Stacy Andrews at right guard. The rest of the class projects strictly as backups, with very little upside. In addition to the many reaches, the Seahawks failed to address the defensive line. If Brandon Mebane does not re-sign, the unit instantly becomes one of the weakest in the NFL. Additionally, they failed to add a pass rusher. While Chris Clemons was impressive in 2010, it's unrealistic to expect the journeyman to repeat that performance.
About the author