Considering what they had to work with, the Jets did alright for themselves. They added a few players that can contribute, but nothing special.
I really like Kyle Wilson but I just don't see how he makes sense for the Jets as a 1st-round pick. They're set at cornerback with Antonio Cromartie and Darrelle Revis, making Wilson the likely nickel corner. He's a perfect fit for that role, but why spend a 1st-round pick on that position? A pass rusher such as Jerry Hughes or Sergio Kindle would have made more sense.
I also have concerns about the selection of Vladimir Ducasse. I love him as a developmental prospect, but it appears as though the Jets are plugging him at left guard from day one. He was completely over-matched at the Senior Bowl and I just don't see how he'll be able to handle himself as a starter in the NFL as a rookie. His potential is unlimited, but I wouldn't want to rely on him as a starter early in his career.
I think Joe McKnight is a perfect fit for the Jets in the 4th round. They clearly had concerns about Leon Washington's health before trading him to Seattle and McKnight should be able to fill that role. I don't think he's as explosive as Washington, but he'll still be able to fill his role in the Jets offense.
They may have reached for John Conner in the 5th round, but they view him as the eventual replacement for Tony Richardson at fullback. Richardson is 38, so a starting job could open up for Conner sooner rather than later.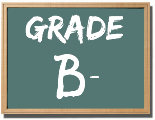 I have very mixed feelings about the Jets draft as a whole. With just four picks they managed to get three players who will see significant playing time as rookies. However, I think took the best available player (Kyle Wilson) at a time when a slight reach for a need may have made more sense. And then they addressed needs later in the draft, putting them in a position where they'll need to rely on rookies in 2010 when they may not be ready for the NFL.
About the author